4L Trophy comes to a successful finish!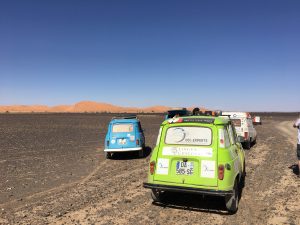 The 4L Trophy Rally has come to its end. Lingua Custodia was proud to have sponsored Lucie & JB for this amazing adventure. Filled with the high adrenalin of the race! And a pit stop to distribute school supplies to children in isolated villages.
Here is a great picture of the 3rd stage of the rally in the "sandbox" with a background of the dunes of Merzouga in Morocco. They had to travel in this terrain for approximately 102 km.  Well done Team!!