L'AGEFI AMtech day – Paris – October 13, 2016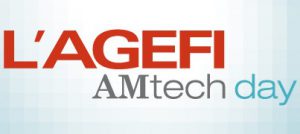 Lingua Custodia is delighted to return as an exhibitor and presenter in L'AGEFI AMtech day in Paris on October 13th. This annual meeting in the universe of asset management consists of round tables, partner events and exhibitors in order to highlight developments in the industry and their operational implications.

Please click here for more information.