Lingua Custodia at the After Work asset management event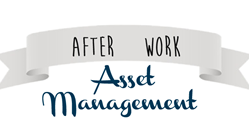 Lingua Custodia will be presenting its machine learning abilities at the After Work Asset Management at Natixis Asset Management on May the 19th.
To register to attend and discover how machine learning can make your life easier for financial translations, please click here.
More about Lingua Custodia
Lingua Custodia is the unique Fintech company. Founded by asset management professionals it applies Artificial Intelligence to Financial Translations. We build machine translation engines specifically designed for the financial industry. 

The aim is twofold: achieve a superior translation quality thanks to highly domain-focused deep learning algorithms; and help financial institutions to communicate rapidly with their clients in multiple languages.