Lingua Custodia at the TSAM Congress & Expo – London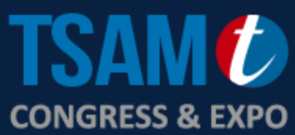 Lingua Custodia will be present as an exhibitor at the TSAM Congress & Expo 2016, taking place March 15 in London.  
About TSAM
TSAM brings together senior decsion-makers and analysts alike, from a broad blend of large asset managers and smaller investment boutiques. Hundreds of your peers from across the buy-side landscape gather at TSAM annually for the most comprehensive summit in Europe. TSAM gives you the ability to fully customise your agenda, on your terms. With central keynotes, 6 co-located conferences, networking software (paired with the TSAM meetings concierge), a central expo, the product demo zone, closed-door focus groups and a luxury post-event party, take the opportunity to pick and choose what works for you!
More about Lingua Custodia
Lingua Custodia is the unique Fintech company. Founded by asset management professionals, it applies Artificial Intelligence to Financial Translations. We build machine translation engines specifically designed for the financial industry. 
The aim is twofold: achieve a superior translation quality thanks to highly domain-focused deep learning algorithms. And help financial institutions to communicate rapidly with their clients in multiple languages.