Lingua Custodia celebrates its 10 years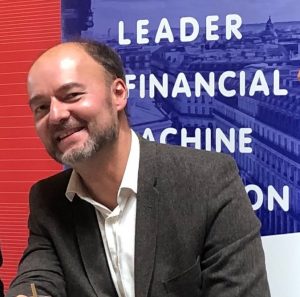 Lingua Custodia celebrates its 10th anniversary. On this occasion, CEO and founder Olivier Debeugny shares some of his reflections.
Ten years of solitude?
I founded Lingua Custodia in 2011, after (and thanks to!) over 15 years of experience in the asset management industry.
For 25 years, I have witnessed the transformation and concentration of the financial industry. Reaching a critical size enables financial institutions to sustain growth: access to markets, multi-expertise offers covering the whole spectrum of investment solutions, development of faster and more efficient data systems, and massive digitalisation. These challenges led to the creation and proliferation of fintech companies.Lingua Custodia is the only fintech specialising in NLP (Natural language Processing) applied to financial linguistics. Our teams of data scientists and researchers master and contribute to state-of-the-art Machine Learning and Deep Learning. However, our raw data is financial linguistics.
As a result, Lingua Custodia is at the confluence of finance and technology while also being a player in the translation industry.
A precursor, and therefore disruptive player: machine translation brings significant added value in terms of costs and time, but it also requires an evolution of practices and processes within both industries. In this respect, we have a responsibility to convince people to support the change. We are constantly investing in the highest level of quality in our field of expertise.
So, ten years of solitude?
Conceptually it is, as our positioning is unique.Humanly, it is not. My teams are by my side and focused on the search for excellence.Their hard work and dedication ensure we produce quality engines and bring added value to our clients. It fuels our ambition to become a forerunner and leader in NLP applied to Finance.
To conclude, it is ten years of gratutide! #proudofmyteam
Watch our 10-year video, it reflects the challenges and many successes met by Lingua Custodia Teams over the past 10 years. Together, we are Fintech!