Lingua Custodia team is introduced to the French Minister for Economy, Emmanuel Macron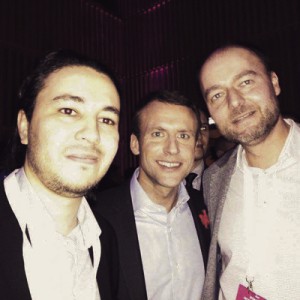 On the 29th of January, Lingua Custodia Team was very proud to discuss about its innovative services with Emmanuel Macron. Emmanuel Macron is the French Minister for Economy, at the Ministry of Finance. He is a very strong supporter of the French Tech and ensured us of the French Governement support to assist French innovative startups such as Lingua Custodia. He also actively encourages their international business development.
More about Lingua Custodia
Lingua Custodia is the unique Fintech company, founded by asset management professionals, applying Artificial Intelligence to Financial Translations. We build machine translation engines specifically designed for the financial industry.
The aim is twofold: achieve a superior translation quality thanks to highly domain-focused deep learning algorithms and help financial institutions to communicate rapidly with their clients in multiple languages.