Olivier Debeugny, CEO of Lingua Custodia, will be part of the jury of the Innov'Cup, created by HSBC France in partnership with Finance Innovation.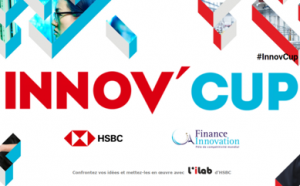 This contest will reward the most innovative Fintech and Insurtech start-up in the areas of Credit Risk and Insurance. Following the creation of its Innovation labs, HSBC is very aware of the demands facing the start-up ecosystem and this is why it has launched the Innov'Cup!
.
The Awards' ceremony will be held on the 12th of December at the next edition of Fin&Tech community!
75,000€ of allocations split into two categories:
Challenge: Generate innovative scorings in the framework of credit risk for individuals and SMEs within an open APIs environment.
Challenge: Contribute to the diversification of a Bankinsurance company's distribution channels and propose a new business model in compliance with the rules to combat fraud, money laundering and financial crime.
CALENDAR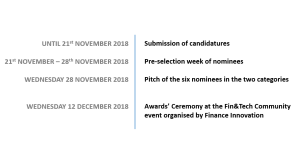 Apply before the 21st November! https://hello-finance.com/innovcup/