Singapore FinTech Festival 2017 – November 13 – 17 in Singapore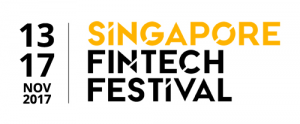 Lingua Custodia is selected by the Monetary Authority of Singapore for the 2017 Global FinTech Hackcelerator awards. The Global FinTech Hackcelerator are among the highlights of this year's Singapore FinTech Festival, which will take place in Singapore from 13 to 17 November 2017.
The Lingua Custodia team will follow a 12-week programme, led by KPMG Digital Village, during which they will work and meet with corporates, investors, partners and regulators.
From 13 to 17 November 2017, the Lingua Custodia team will represent the French Tech in Singapore during the week-long Festival. On 16 November, the team will demonstrate a working prototype of its financial specialised machine translation solution on the highest stage of the global event.
About the Singapore FinTech Festival
Organised by the Monetary Authority of Singapore in partnership with The Association of Banks in Singapore and in collaboration with SingEx Holdings, the Singapore FinTech Festival will provide a platform for collaborations, connections and co-creations within the FinTech ecosystem in Singapore and beyond. In keeping with this spirit, the Festival is supported by the industry. Festival main sponsors include Deloitte.
A series of back-to-back events that will take place from 13 – 17 November 2017. The Festival will comprise the Global FinTech Hackcelerator, Innovation Lab Crawl, FinTech Awards, FinTech Conference, and Investor Summit.
For more information, please visit www.fintechfestival.sg