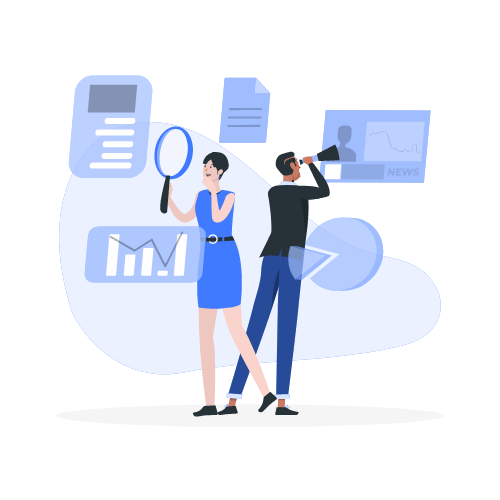 AI by financial professionals for financial professionals
Lingua Custodia is a leading fintech company specialising in Natural Language Processing (NLP) for finance.
Founded in 2011 by financial professionals, the company initially offered specialised machine translation services. Leveraging its NLP expertise, it now offers a growing range of applications in addition to its initial machine translation offering such as Speech-to-Text automation, PDF table extraction, semantic analysis, document classification, and other tools based on generative AI technologies.
The company's advanced technology has been regularly recognised by the industry and clients such as investment houses, custodian banks, private banks, financial divisions within major corporations, and service providers for financial institutions, thanks to its highly domain-focused machine learning algorithms.
The founders are former finance professionals. This means they had direct experience at the heart of the financial crisis in 2007/2008, which resulted in additional regulatory procedures and the requirement to produce investor documentation in several different languages within tight deadlines.

These requirements have resulted in financial professionals having to translate documents themselves in addition to their other responsibilities.

Lingua Custodia now offers a number of applications to help financial industries meet their data processing requirements through its online user VERTO platform or its API.
Management Team combining expertise in Finance and Natural Language Processing.

Olivier Debeugny – Founder and CEO – ICN Business School, INSEAD MBA – JP Morgan, AXA investment Managers

Raheel Qader – Head of Lab – Ph.D in NLP

Charlotte Bain – Chief Administrative Officer, Chartered Accountant

Frédéric Moioli – MD Luxembourg & Global Head of Sales

Massinissa Ahmim – Head of Product Development – Master in NLP and Linguistics

Arezki Sadoune – Head of Quality and Data Management – Master in NLP

Gaëtan Boulard – Head of IT – Ecole 42
Lingua Custodia is the only Natural Language Processing (NLP) company that was founded by finance professionals to specifically address the linguistic issues of the financial industry. Our very large data which is uniquely focused on the financial domain and our expertise in the latest AI developments including neural networks, allow us to propose solutions for financial institutions which optimise productivity and reactivity.
Financial
Problem Solvers
The Lingua Custodia Management Team
Learn more about the Lab.